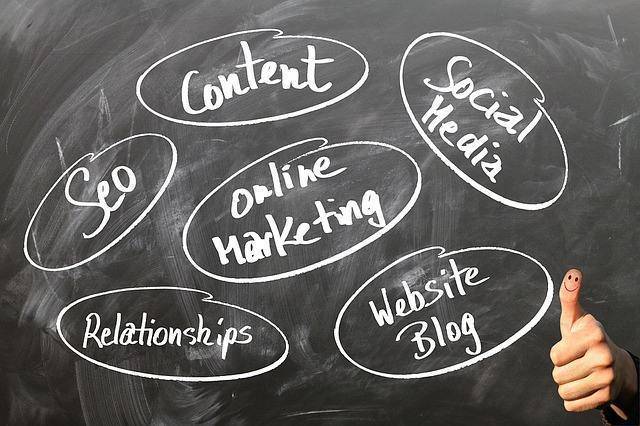 Coachella Valley is one of the country's best spots for commerce. Consisting of several popular resort cities and tourist destinations such as Palm Springs, Palm Desert, Rancho Mirage, Indio, Indian Wells, La Quinta, and Cathedral City, Coachella Valley is where businesses and tourists all converge. This means the residents are more receptive to marketing in its offline and online form, while businesses have since learned a few useful Coachella Valley Web Marketing strategies.
If you are a small or medium sized business looking to build an online presence, you can't go wrong with the following Coachella Valley Web Marketing tips and tricks:
Coachella Valley Web Marketing Blogs are Powerful
Many businesses these days are focusing on social media and video content, which is fine because those two mediums are on top of the proverbial digital marketing foodchain right now, but many of them tend to forget about weblogs.
Weblogs as a medium might have lost its luster a bit compared to its heyday in the late 90s, but it is still a very powerful marketing strategy for small businesses. It should still be included in your coachella valley web marketing toolset. Just make sure you populate it with informative, non-spammy content. Make sure the blogs actually provide value, because readers will click away if they don't get anything out of your content.
Blogs also have the benefit of positively impacting your SEO, so maintaining a quality blog on your business website will be hitting two Coachella Valley web marketing birds with one stone.
Take Advantage of Social Media
As mentioned earlier, many businesses are prioritizing social media because it is currently the most efficient at building a community and engaging your audience. It also has a low barrier to entry. If your business still isn't using social media, NOW will be a great time to start.
The caveat is that your social media footprint will eventually get big enough that it will seem overwhelming. This is where you hire a Coachella Valley web marketing agency like Blitz Marketing to help steer your social media presence.
Create Business Pages on the Popular Services
Even if you are not going to manage it regularly, it is always a good idea to set up your Facebook, LinkedIn, and Google Business Pages. The average consumer is not using them, but data from these business-facing services are leveraged by various tools that the consumer regularly uses.
For example, the average person isn't browsing Google' business pages, but when he searches for a specific product or service online, Google will refer to Google maps, directory, and business pages and may present your website as one of the results.
Additionally, there are cases where business people will use more professional-oriented services like LinkedIn to search, as opposed to Google or Facebook. Having a presence on LinkedIn automatically gives you a leg up in these cases.
Leverage Email
Emails are a mere afterthought to the average consumer these days, but don't knock it. When it comes to potential reach, nothing even comes close to email. Think of it this way: not all people have Facebook accounts, and not all people have Youtube, Instagram, or Twitter accounts. To target every one, you have to reach out to them on all of those social media networks. But what is the one thing that they all have in common? That's right – they all need an email account to sign up. Every one worth marketing to on the Internet will have an email account. So make sure you include email in your strategies, even if it's something as simple as sending email reminders during important updates and product launches.
Hire a Coachella Valley Web Marketing Service
Last but not the least, if you are really serious about building an online presence and reaching out to as many individuals over the Internet, you should get the help of professionals. Contact Blitz Marketing and we'll help you build, optimize, and implement an effective digital marketing strategy while keeping everything within your budget. Send us a message and we'll give you a risk-free, no-obligation proposal.