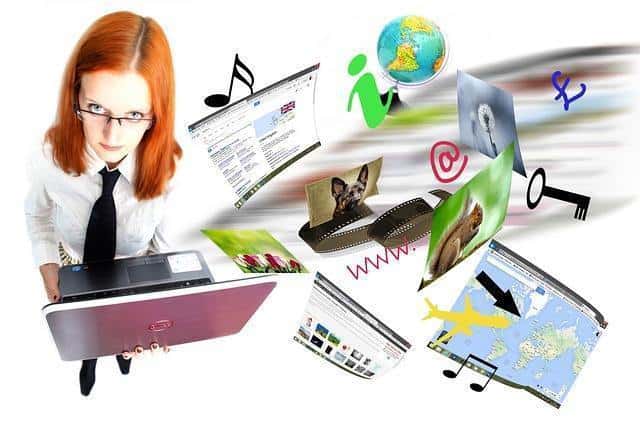 If you want your business to succeed online, one thing that you should try to stay away from is the temptation to make your own website for free. It is true that the Internet makes a lot of things freely available, thereby leveling the playing field for both large companies and small businesses. But contrary to popular thinking, "free" does not necessarily mean "good" if you are serious about making a mark for yourself or your company over the Internet.
The Pitfalls if You Decide to Make Your Own Website for Free
Free Services Are Not Reliable –  any webmaster who has tried to host a website on a free web hosting service knows that uptime isn't exactly the best. Many of these services are only able to provide shared hosting, which means all of the free users are "fighting" over a limited amount of bandwidth, resulting in a Russian roulette in which downtime is the prize.
They Are Not Exactly Free – many of these free services are not exactly free. There is always a catch, because hosting costs are not free and they need to earn money from somewhere. Most of the time it's the obvious methods such as banner and annoying pop-up ads. But you should be wary of those that seemingly have no catch. You need to ask yourself what they are getting out of the whole deal.
The Free Services are Extremely Limited – if you are trying to run a business or want your personal website to accommodate thousands of people, free services are not going to cut it. Free hosting services are not only shared hosting, but they also have restrictions on bandwidth, storage, the size of files you can upload, and even the type of files you can upload. You will constantly hit your head against these glass ceilings unless you pony up.
Other Considerations if You Want to Make Your Own Website for Free
Even if you only plan to use free services at first, before moving on to paid hosting, don't. There are several things that will make it difficult if not impossible to move later on:
Domain Name
Free services do not provide Top Level Domains (TLDs). You only get a subdomain. So you won't have www.yourname.com, and will have to settle for yourname.freehostingservice.com. The big problem with this is if you manage to build an audience and get favorable search engine rankings on your subdomain. You will have a hard time replicating that level of success when you move to a new domain. If you want to avoid this trouble, you have to spend money on a proper TLD from the start.
Monetization of the Content
Forget about monetizing your website. Free hosting services don't allow monetization of content. Even those that don't put advertisements on your site prohibit inserting ads on your pages, unless you upgrade to a paid plan. Even if you do find a free hosting service that allows ads, majority of advertising networks do not approve websites on free hosting services. All that effort you put into crafting a superclean web design and writing informative content will be for naught.
The key takeaway is that you can make your own website for free, but they're not going to be of much use unless you only plan to show the website to relatives, family members, and friends. Any bigger of an audience, and you're going to start having problems.
Of course, just because you need to shell out money does not mean you should waste it on ridiculously expensive services. If you want the best ROI for your online business, contact Blitz Marketing Group and we will help you with affordable but effective digital marketing services, and even help you secure affordable web development and hosting services.