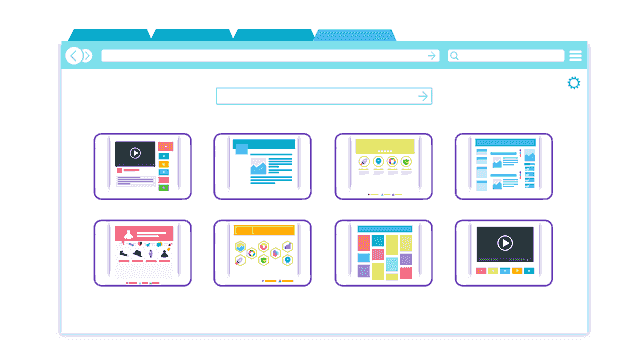 There is a huge chance that you are already aware of SEO services in Palm Springs, and that it is touted as a necessity for every business that wants to succeed. But there is also a chance that you are on the fence, because you know a little bit of SEO and believe that you can save money by doing everything in-house.
The truth is that Search Engine Optimization can get a little complex, especially if you want to benefit from its power over digital marketing. It also doesn't help that different SEO companies tend to talk up a storm, but keep things vague when it comes to explaining exactly what they can do for your business. Fortunately, you have come across Blitz Marketing. We don't try to drown clients in jargon or ambiguities. We want to help your business succeed, so we need to be very clear on what we can do for you.
Benefits of SEO Services in Palm Springs
Improve Your Online Visibility – an experienced SEO company like Blitz Marketing can help improve your website's visibility on major search engines. They will have the benefit of years of experience, as well access to commercial tools that can audit and optimize your business website. This can make the website more appealing to search engines and the users of said search engines.
Optimize the Quality of Website Traffic – SEO companies do more than just help drive traffic to your website. They will take steps to ensure that your site is optimized to attract only the visitors that you want. Thousands of visits is useless (and even expensive in terms of bandwidth costs) if none of those visitors are interested in your product. A company that provides SEO services in Palm Springs would rather help your website attract a hundred of visitors who are willing to buy your product or engage with your brand.
An SEO Company Can Provide Measurable Results – one of the key advantages of SEO services in Palm Springs over traditional marketing is measurable results. An SEO company like Blitz Marketing will never leave you in the dark. We will provide a regular report on your SEO campaigns so that you can see how your business is doing. It can also allow you to identify key areas where improvements are possible.
The Best SEO Services in Palm Springs
If you need an SEO company that you can trust, Blitz Marketing is the perfect choice. Whether you need in-depth business evaluation and analysis or help in the development of SEO campaigns and goals, we can leverage our years of experience and knowledge of the industry to guide your company towards success. Contact us today and we will give you a risk-free no-obligation proposal.