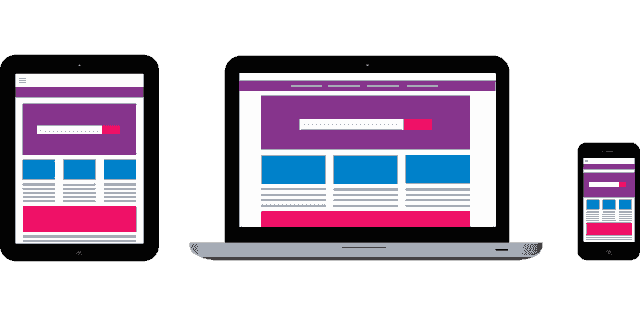 The Palm Desert community is full of people who are always outdoors. Day and night, the residents of the bustling desert city community go out of their way to experience life on the go. The businesses that want to reach these people need a responsive website design that adapts to any device or screen.
Explaining Responsive Design
Responsive design is a result of the breakneck pace in which technology advances. The industry struggled to keep up with the speed in which new devices with different sized screens are coming out. Sites that do not automatically adjust to different screen sizes tend to look ugly on a lot of devices, thereby turning away visitors.
It was simply impractical to accommodate all screen sizes and resolutions through the creation of multiple site versions, but site owners and businesses don't want to turn off visitors either. The solution the industry came up with is a responsive design that automatically adjusts to the device. This helps companies reach more people, boosting their branding campaigns over the Internet.
This kind of design allows websites to automatically adjust itself to accommodate for different factors, including:
Screen size
Platform
Orientation
The benefit of this kind of approach to design and development is multiple. For starters, the site can be delivered to any visitor in the way that the developer intended, regardless of the device or platform. And this applies to all content on the web, whether it's a graphic heavy business site, a simple blog with a logo, or a digital store with a news page. A layout that automatically conforms to screen size will be important.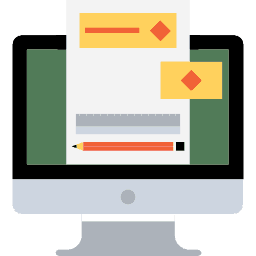 Another benefit is that the site developer only needs to maintain one platform. In the past, a mobile and a desktop version of a website needs to be coded and maintained separately, and the approach still can't cover all the available media consumption devices out there. Responsive design is all about streamlining the development process and reducing manpower overhead. A creative and responsive design can bring better control over a company's branding over the web.
Why Responsive Designs are a Must
It is not just the proliferation of different devices with varying resolutions and screen sizes that needs to be accommodated. It is also the shift in the way users consume digital content. The segmentation of users when it comes to media device use led to a massive and ever growing userbase that does not follow a specific screen orientation – there are as many users who browse the web in a landscape view as there are who use portrait mode, and most of them switch from one to the other on a whim. Custom designs are the only design philosophy that can accommodate this behavior. Popular destinations all over the web, like Facebook, follow the same design philosophy. It ensures that they reach as many people as possible with their message.
This is particularly important in a metro area or city, because the residents tend to be prime targets for eCommerce but their browsing behavior leans more towards devices that are portable. The residents of this desert city community are easier to reach and engage with through creative media and mobile-friendly content, but many of them also access the Internet through their work or home PCs. Thus, a flexible and custom website designs are needed by any business client that wants to succeed in the area.
If your site needs an overhaul, a responsive design service is exactly what the doctor ordered. The BMG team will help with planning and give your business a much-needed branding boost through better online visibility. If you need more info, contact us now and we will give you a FREE, no-obligation proposal.

Your first lead-generating SEO campaign is just around the corner.

❤️ We Love Our Clients and Our Clients Love Us ❤️
Let's get that answered for you.
Schedule of Operation
Monday: 7:00am – 6:00pm
Tuesday: 7:00am – 6:00pm
Wednesday:7:00am – 6:00pm
Thursday: 7:00am – 6:00pm
Friday: 7:00am – 6:00pm
Saturday: 9:00am – 3:00pm
Sunday: Closed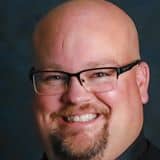 Peter Anderson
Premier Pools
Partnering with right company for qualified leads is HUGE for my business and Rob is great to work with from start to finish. Highly recommend BLITZ Marketing Group. And be ready for your smartphone to RING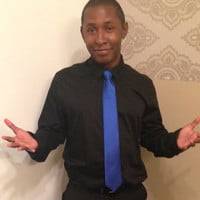 Neco Ameen
Power4ward
The Blitz Marketing Group Team has been a true blessing. From the beginning high quality leads were promised and delivered with bonuses only a true master of their craft could perform. If you're looking to better your online marketing strategy you found the right place and service provider.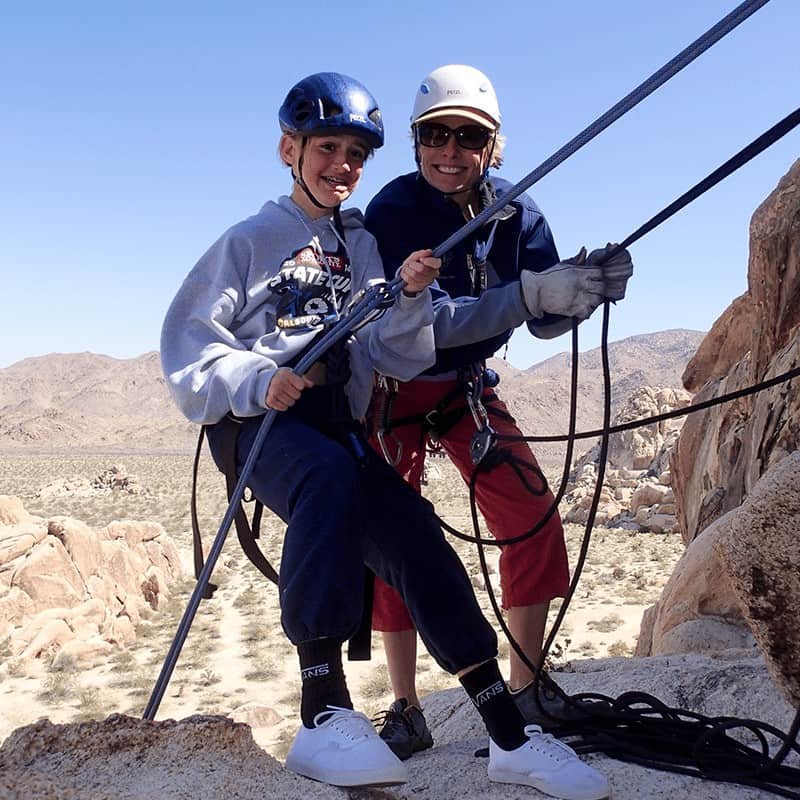 Susan Cram
Uprising Adventure Guides
I became aware of Blitz Marketing Group through a local business that had an excellent web page. Their business stood out and I was interested in how they did it. They used Blitz Marketing Group. I have had poor experiences with SEO companies in the past but was willing to give it one more try. It is imperative that we have a higher generic ranking from Google searches. It is one of the main ways our customers find our business. The person who answered the phone when I called was Rob. He actually answered the call! From that call, we met and he came to my place of business and went through everything I needed to achieve higher ranking on a Google search and to give Uprising Adventure Guides more exposure. We have been working with this company for several months now and I have seen a significant difference in our Google ranking. I'm pleased. Rob and his team also modified our website making it more professional and added terrific features and capabilities that we didn't even know we needed. Every time I call, Text or Email Rob he responds within fast and every project has been done timely and extremely well. I would recommend Rob and his team to any company looking for SEO work. Thanks Rob!