SEO Palm Desert Professionals
SEO Palm Desert Services
Blitz Marketing Group is a Palm Desert, CA based Internet marketing agency. We specialize in providing professional WordPress website design, SEO services, and Palm Desert reputation marketing. If you own a business and need more clients or customers, we can help you. In today's digital landscape, when someone needs to find something, they search the Internet for it. The online visibility of your business as well as your webpage design can literally mean the difference between success and failure. 
Search Engine Optimization or SEO is what you need if you're a local business trying to establish internet presence but having very little success. The same applies if you are based in neighboring cities in Palm Desert and the greater California area. Today's Research indicates that over 90% of all individuals use the Internet to look for things they are interested in. Common sense suggests there's no better venue than the world wide web if you want to reach out to people looking for the products or services your business offers.
The biggest problem local industry face and why they need Palm Desert search optimization services is that nearly all local Internet searches don't extend beyond the first page of Google search results. What does this mean? This means the first page is the location where the largest percent of your potential qualified customers are. Therefore this is exactly where your business needs to be if you want to generate organic success.
Search Engine Optimization Services
---
As you may already know, your business probably needs SEO services, but do you clearly understand what it is or exactly how it works? The overall concept is simple. Increase your rankings in the search results. Easy, right? But not so fast…
There are tons of moving parts in a well thought-out SEO strategy that can actually bring you new qualified customers. For example, you will need to know the exact keywords to target. You need to have a mobile responsive and optimized website. You might also need a good content marketing strategy. Of course you will also need links from Google trusted SEO Palm desert websites that point to yours. To get businesses on the top list of the California e-commerce industry, you need us to drive, drive, and drive traffic to your page until you see your exposure increase, increase, and increase until you see a steady flow of leads and revenue.
Web Ranking Professionals
---
There aren't any shortages of entities advertising palm desert SEO services in California. The question then becomes how to know and choose the right one for your business? There are several key factors you will want to look at and a few questions that need an honest answer before you pay any company to optimize your page. While this is not considered an an exhaustive list, it is a great area to start.
Can they actually give you more qualified customers through search engines? 
When a digital marketing firm only talks about Google "rankings", you should walk away. It is true that search rankings are important, but if that is the only thing that rank optimization services means to businesses, they're completely missing the bigger picture. We can tell you now that hiring said people would be a big mistake that would leave a lot of money on the table. 
Price point? 
If they are promising your name and logo 1st-page search results in search engines and Google rankings for $100 monthly you should know right now, that is too good to be true. It is a lot of hard work and time to put a local business on page one of Google search results for their desired and profitable keywords, especially in a larger and more competitive SEO market. That is not even counting an organic increase success in other online marketing platforms, such as social media, news, and video sites.
Don't be another person who falls for the budget $100/month SEO company
For local businesses, a legitimate and results based consulting management service will run in the range of $1000 to $3000 a month. Sure, we understand that investment in an online marketing firm may seem expensive, but truthfully a good competent SEO marketing company should be able to deliver a good return on that investment within 6-8 months, and should provide constant updates. For instance, if you pay $2000 a month to a proven SEO expert and they end up bringing your business an additional $8000 per month in pure revenue, it is a good return on investment and should help drive continued growth.
What will their current and past clients say about them?
If an SEO company is actually getting proven results for their clients, they won't have any issues or problems getting positive reviews through various social media and digital marketing channels. They should be constantly seeking to drive opportunities for testimonials from their old Palm Desert SEO clients. If you can't find any positive feedback on their website or social media accounts, you should start looking elsewhere. They may call themselves SEO gurus or PPC advertising experts and promise extraneous services such as increased presence on Facebook Twitter and other social media solutions like video directories, but promises are cheap and does not necessarily make them credible as Palm Desert SEO experts.
Palm Desert's Premiere Internet Marketing Company
---
Why should you entrust your Coachella Valley business to Blitz Marketing Group? For starters, BMG as an SEO company was established and founded on the driving passion to help as many Palm Desert companies be as successful as possible. Like you and many other businesses, we definitely know all too well the need for additional qualified customers in Palm Desert. We started from scratch and built our company on constant updates and sweat equity to get to where we currently are. One of our partners, Rob Ashton, shares some of his stories and companies that he worked with on his various social media pages, particularly his LinkedIn profile page.
The truth is effective online marketing and Palm Desert SEO (search engine optimization) are not black magic. It is not even really all that difficult when you know what you are doing. But it requires a lot of time, skillset updates, and manpower management. You need to keep in mind, the SEO industry is ever changing. The current techniques, technology and management strategies that work today may not even work a few months later. SEO and web marketing management services are matters you should leave to experts and top management agencies.
Our Coachella Valley and Palm Desert clientele trusts us. 
Rankings Made Easy
We are the best! If your current Palm Desert website is not currently placed or ranking at the top of search engines for the most profitable keywords, you are losing money to competitors that employed SEO and are ranked ahead of you. How can you change that? You need an experienced and professional SEO team like Blitz Marketing Group in your corner. We will implement a strategic SEO campaign that will put your business and products in front of everyone who's looking for what you offer. We will leverage search engine optimization, online marketing,  social media channels and any other advertising channel available to the Coachella Valley and Palm Desert industry.
Face it, your Palm Desert business needs to drive more qualified customers and clients towards your businesses. Improving rankings while at the same time building trust and authority will bring incredible results. Blitz Marketing Group is a professional Palm Desert SEO  team with experience and a track record for ranking a variety of diverse clients on the first page of Google and other Internet search engines. We would be more than happy to provide a free Palm Desert marketing consultation and management assessment that outlines your current SEO compliant status among Palm Desert companies, as well as a thorough and honest explanation of how we can help your business generate leads and rank. Go ahead and take advantage of our instant website SEO audit tool free of charge. Start making news worthy improvements today.
Increase your rankings
When you are looking to find something, you search for the relevant SEO (search engine optimization) term on the Internet. Nearly all local studies and analysis indicate 90% of people only choose businesses located on the first page of Google, Bing, and other search results. The same applies even for Palm Desert video directories like Youtube. You don't need to pay for an SEO (search engine optimization) case study to tell you that. The quicker an individual can find exactly what they are looking for, the better. As your partner, we will ensure your business shows and appears whenever someone is looking and searching online for the products and services your business provides.
Increase brand authority.
Palm Desert SEO  (search engine optimization) drives and creates more news worthy traffic than business owners realize. Implementing the right organic SEO strategies will enable potential qualified customers to find you. They will trust you and your company more. Simply put, the more times potential Palm Desert customers see your business service online, the more credible and trustworthy you appear.
Laser target your audience with SEO Services
When people search for a product or service online, they will set a specific term they associate with what they are looking for. Your Palm Desert marketing strategy will identify the exact keywords people will use to search and find what you and your business offers. Palm Desert online marketing secures your visibility to people who need to find you on search engines.
Creating long-term traffic strategies.
Unlike print media such as news magazine ads, news paper classifieds, or other old school marketing methods, when SEO (search engine optimization) is implemented correctly and strategically, we can provide a long-term online traffic solution. You will find that once a good online backlink profile has been established, it is simply management, constant monitoring, and maintaining of the page. And waiting for the occasional Palm desert visitor click to come.
Get the Services of an Online Marketing Agency
If all else fails and you find SEO (search engine optimization) and Palm Desert marketing to be too much work, the solution is to get the services of a reputable online marketing service provider. Here at Blitz Marketing Group, we can offer the ideal SEO service for any size of business, providing extensive SEO consultancy services and solutions at rates that they can afford. 
Don't wait to contact our team in Palm Desert, get on the phone now or shoot us an email so you can get the services of a California SEO team that can help your products or services reach more people on social, google or other advertising venues that generate true ROI. 
Your first lead-generating campaign is just around the corner.
❤️ We Love Our Clients and Our Clients Love Us ❤️
Let's get that answered for you.
Hours of Operation
Monday: 7:00am – 6:00pm
Tuesday: 7:00am – 6:00pm
Wednesday:7:00am – 6:00pm
Thursday: 7:00am – 6:00pm
Friday: 7:00am – 6:00pm
Saturday: 9:00am – 3:00pm
Sunday: Closed
Email
Contact Blitz Marketing Group
Palm Desert Marketing Categories
Palm Desert  Marketing Services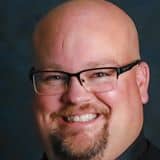 Peter Anderson
Premier Pools
Partnering with right company for qualified leads is HUGE for my business and Rob is great to work with from start to finish. Highly recommend BLITZ Marketing Group. And be ready for your phone to RING as the BMG team generate leads through Google, Bing and various social media networks.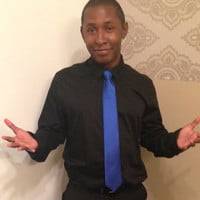 Neco Ameen
Power4ward
Blitz Marketing Group has been a true blessing. From the beginning high quality leads were promised and delivered with bonuses only a true master of their craft could perform. If you're looking to better your online internet marketing strategy you found the right place.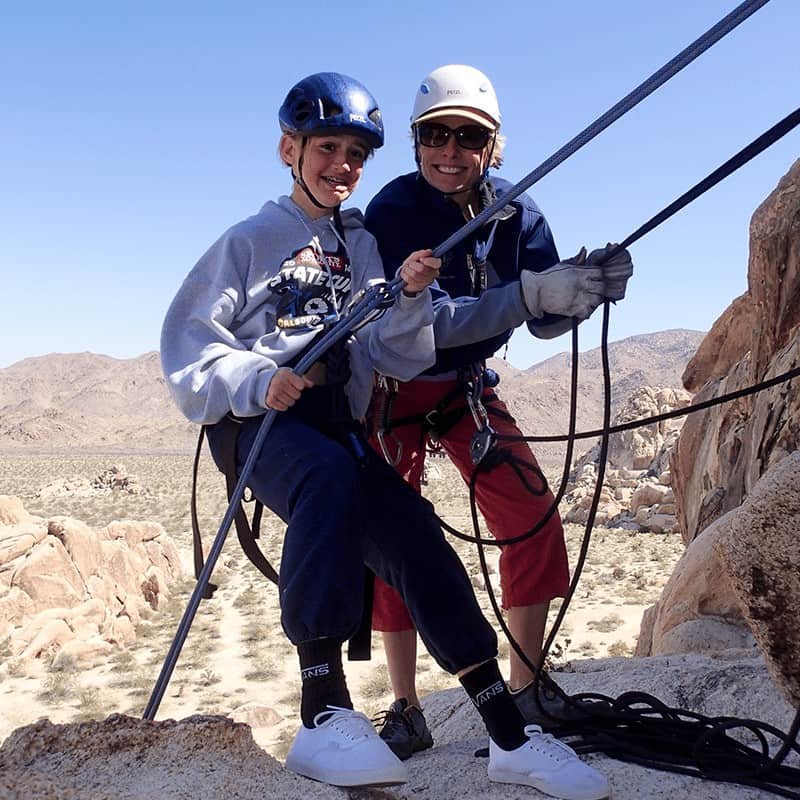 Susan Cram
Uprising Adventure Guides
I became aware of Blitz Marketing Group through a local business that had an excellent web page. Their business stood out and I was interested in how they did it. They used Blitz Marketing Group. I have had poor experiences with companies that provide SEO services in the past but was willing to give it one more try. It is imperative that we have a higher generic ranking from Google searches. It is one of the main ways our customers find our business. The person who answered the phone when I called Blitz Marketing Group Marketing was Rob. He actually answered his phone! From that phone call, we met and he came to my place of business and went through everything I needed to achieve higher ranking on a Google search and to give Uprising Adventure Guides more exposure. We have been working with Blitz Marketing Group for several months now and I have seen a significant difference in our Google ranking. I'm pleased. BlitzMarketing Group also modified our website design making it more professional and added terrific features and capabilities that we didn't even know we needed. Every time I make a phone call, Text or Email Rob he responds within hours and every project has been done timely and extremely well. I would recommend Blitz Marketing Group to people looking for SEO services. Thanks Rob!