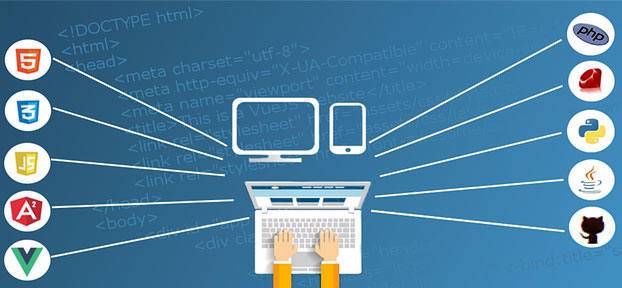 Coachella Valley Web Design is a great starting point for business owners or novice website owners that want to learn effective web design. The city is home to many startups that have already mastered the fine art of building an online presence. Of course, learning effective web design itself is a comprehensive undertaking that would take more than a single article. But for the purpose of giving you a kickstart, here are some of the DOs and DON'Ts behind Coachella Valley Web Design:
Coachella Valley Web Design DON'Ts
Don't forget to test – a website has many moving parts. Each one has the potential to fail, but not all of them are easily noticeable. So make sure you do regular testing. Use different devices to browse your website, and use tools that will test for loading speed, downtime, and browser compliance.
Don't clutter the design – while a website needs to look attractive, it should not come at the cost of user experience. Make sure your website is not cluttered to the point of preventing seamless navigation.
Don't forget your contact info – this is especially true if your website is a business website. You need to make sure your contact details are accessible and easy to find. You want the lines of communication to be constantly open between you and the website visitors.
Coachella Valley Web Design DOs
Optimize for search – Search Engine Optimization may seem like a buzzword to many people, but successful businesses know that it is both the most cost-efficient and most powerful source of traffic. You still need to explore other sources of traffic, but ignoring search is a big mistake.
Make text scannable – don't fill your page with walls of text. Split them up into smaller paragraphs and use bulleted lists when possible. This makes it easier for readers to scan and read your website.
Use the right font – fonts play a huge role in making a site legible. Some fonts may look beautiful, but they're tedious to read. On the other hand, avoid fonts that are legible but look ugly (Comic Sans, blegh!) Make sure you pick fonts that are legible and decent looking.
Optimize for mobile – the amount of mobile users has already exceeded the number of desktop users. This is particularly true if your target demographic includes young professionals. Many of them only browse the Internet on a smartphone or tablet.
Hire a credible Coachella Valley web design agency – optimizing a website and making sure it gets good placement on search engines is usually too overwhelming for a single person or even a team of non-experts. You can hire a web design firm, but make sure you get the services of a credible one such as Blitz Marketing Group.
Need Help with Your Coachella Valley Web Design?
We can help you with everything related to web design, and can help you optimize your website for search engines. We also provide digital marketing services to companies that need it. Contact Blitz Marketing Group and we will send you a risk-free, no-obligation proposal.